We are proud to show you what we are"made off".
The below 10 statements are exactly what you can expect from us and this is the core of Global Tunnelling Experts.
No matter, if you are a client or an employee we will do our best to express our DNA through every action and contact that we have with you.
When employed with us,you will become part of our DNA and you will represent Global Tunnelling Experts around the world.
When doing business with us, you can be sure that our values and DNA will be visible to you and that they will play an important role in our future cooperation.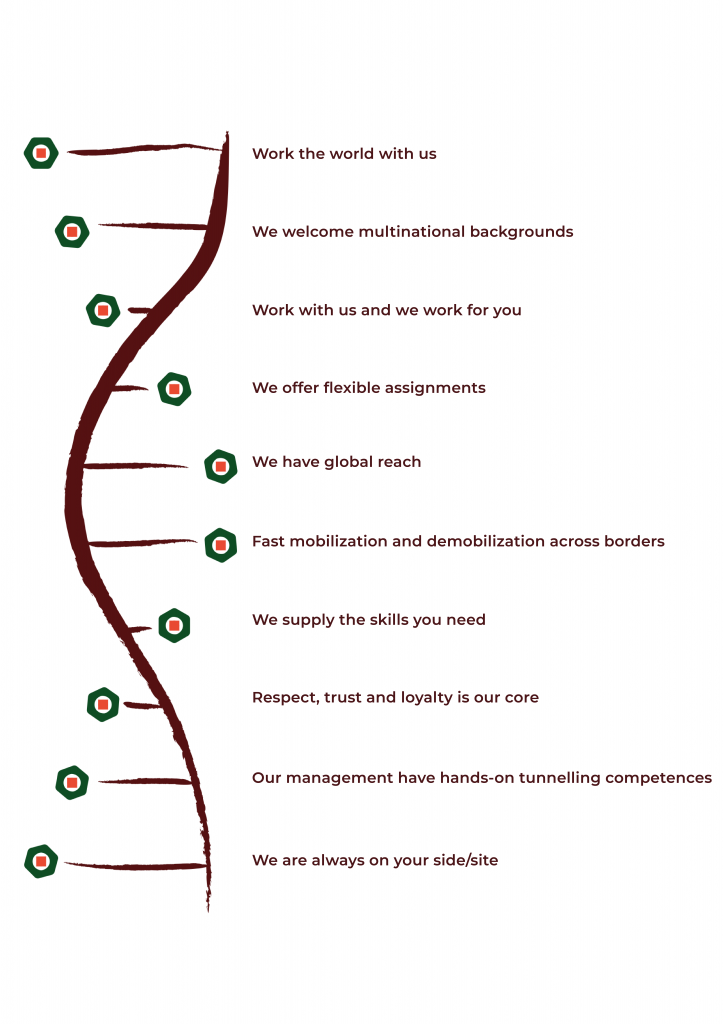 GTE IS WORLDWIDE AT YOUR SITE/SIDE
GTE wants to be a present and a trustful partner on every site worldwide. We want to be the first choice supplier in specialized tunnel personnel. In this regard GTE's demand to quality are customized solutions and reliable support throughout all project phases.
WE ARE WORKING FOR YOU
We are working for you. All our activities are service oriented. Our employees are our resource; we therefore treat them with the highest level of respect.