In a volatile world that requires agile management, Global Tunnelling Experts is your partner for human resource solutions. We are an experienced provider for qualified workforce for all jobs throughout all construction phases on tunnel construction sites and beyond. Having skilled workforce supporting your project, is your key to success. We help you to choose the right experts, right from the start. We can provide the whole site crew or find the right specialist to perfectly complement your team, whether in the short or long term. Global Tunnelling Experts offers an all-around service and advice in all project phases to find the ideal recruitment solutions for your project. We guarantee quality. Anywhere, any time.
All in One - Service excellence
We take care and support our Global Tunnelling Experts crew when they are working on your project. This enables you to focus on making your project a success. Below you'll find an overview of our core "all-in-one" services.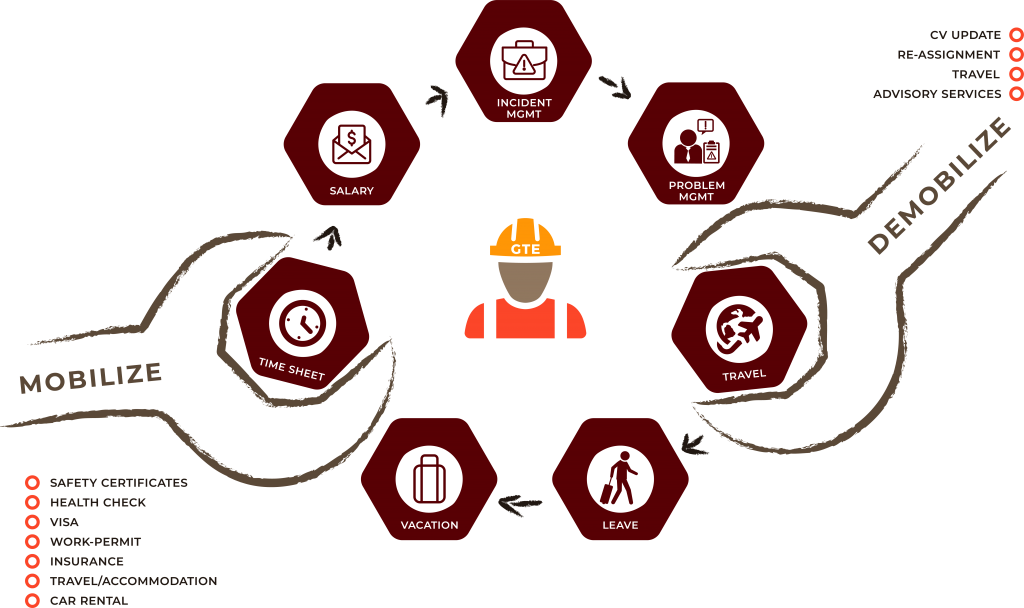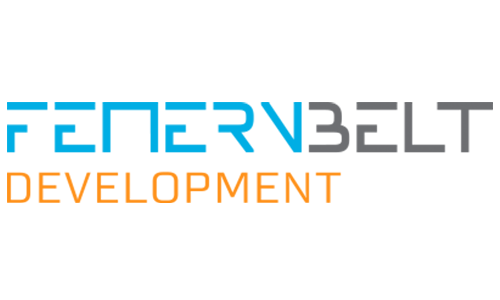 FOLLOW US @ THE FEMERN PROJECT
What our client say about us.
We provide you with all job profiles you require to lead your project to success. In addition, we take care of all administrative aspects. We are experienced, fast and reliable and provide you with an integrated service. This does not only include our recruitment services but also all formalities and administrative requirements connected to our global experts. E.g. an excellent visa application service, transfer of personnel to their work place, procurement of work permits and organization of accommodation for our experts, as well as social security issues.
It goes, without saying, that we take into account cultural and language issues when putting a team together, so our experts, quickly, can be integrated in an existing team and respond specifically to your capacity needs. You can benefit from our reliable consultants and our worldwide network of experts.
We always provide our customers with the right personnel in the right place at the right time.
We offer the entire package, the all-in-one solution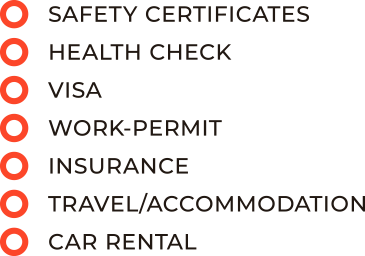 Mobilization
Our personnel always holds valid VISA, work permissions, insurance and medicals. Before our personnel is mobilized we will ensure to comply  with the country specific requirements.
Once mobilized, we take care of all ongoing activities concerning personnel care on the jobsite. Below you'll find a short description of our core services that will be iterated until demobilization.
Demobilization
Once the assignment is completed, we oversee the demobilization of our personnel from your jobsite both logistically and administratively.
This allows you to maintain a dynamical and flexible adaptation to the demand of workforce.