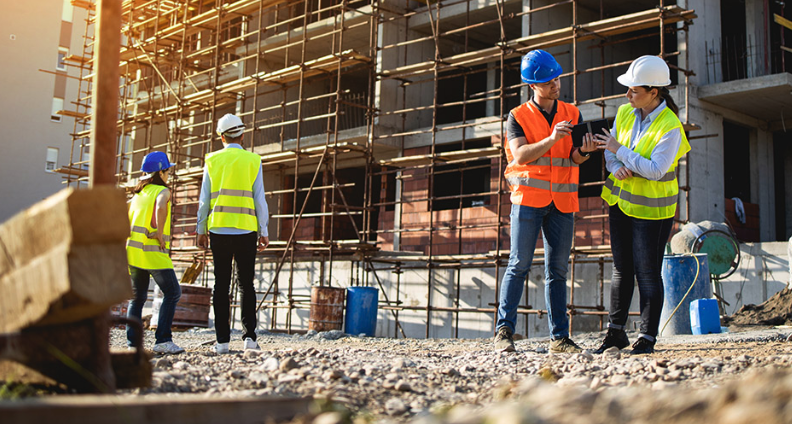 Solid Danish Manpower Provider
Global Tunnelling Experts is an international recruitment company with permanent establishment in Denmark. We operate on tunnel construction sites all over the world.
Our client portfolio includes, amongst others, Danish companies, that use our local workforce and our Danish expertise via our Danish consultants. We are proud of using Danish labor throughout the world and we service our customers with quality in mind. This combined with our thorough knowledge of our employees will ensure competent personnel on your project.
On the international market, we primarily supply personnel for tunnel construction and our core competence is to match the right personnel with our customer's needs. When emitting personnel, we handle contracts, salaries, transport, possibly accommodation and all other relevant papers. This means that the costumer only needs to place the order for the personnel needed.
As a subcontractor, we can provide personnel for an entire shift plan, or supplement with individual personnel to the already existing crew. Our recruitment process is very flexible and we can easily adapt it to the specific needs of the Fehmarn project.
All our employees work on Danish contracts according to Danish union agreements and we are member of The Danish Construction Association (Dansk Byggeri).
We have the manpower/database capacity to be a subcontractor of the Fehmarn construction, whether it is the construction of tunnel element factory, production of tunnel elements, establishment of tunnel portals, etc. Our employee database contains competencies ranging from soil and concrete workers, electricians, forging, to hydraulic mechanics to specialists in tunnel machinery and construction.
We are located in Sorø on Zealand, Denmark and our Danish consultants are ready to assist with your possible needs for personnel during the Fehmarn construction. We would like to offer all of our expertise in regards to supplying quality personnel according to needs.
In addition to our Danish office, our German office can provide German workforce should the need occur. This allows us to work on both sides of the project, and support the existing cooperation.
We look forward to do business with you.
 Your are always welcome to contact our consultant for an informal conversation about your personel requirements.